General Contractor Specializing in Commercial Tenant Improvements

​

Established in 1991, EBI is a full service general contractor specializing in new and/or renovation of commercial and retail facilities in Western Washington. We offer an abundant of range of services such as: budgets, pre-construction, value engineering, small to large sized various tenant improvement build-outs and maintenance service calls. EBI has constructed high-end custom build outs, standard office spaces, retail stores, restaurants, medical clinics, state of the art biotech laboratories and custom sound studios. We have the personnel and subcontractor teams to support any of your project needs.

​

EBI has been a member of the Associated Builders and Contractors of Western Washington since September 1995 and members of the Drug Free Business since July 1999.

​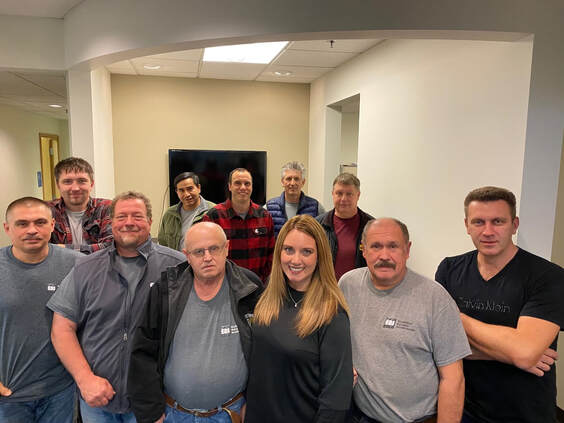 Affiliations
EBI has been a member of the

Drug Free Business since 1999. Drug Free Business provides us with everything needed to achieve a comprehensive drug-free workplace program, and/or comply with Department of Transportation (DOT) mandated testing regulations. We have a substance abuse policy and conduct pre-employment drug testing.

​
What EBI Specializes In
Commercial Construction
​

Tenant Improvements
​

Commercial Repairs / Maintenance
​

Construction Management
​
About Us
On every project, we work closely with the design team, architects, property & construction management companies, owners and clients to ensure their satisfaction with our work as well as maintaining the budget and schedule.

Our project managers and superintendents are on-hand and available all hours of the day. We provide construction schedules and conduct regular construction meetings. We give project status updates and discuss any questions or concerns that may arise, including scheduling and coordinating with tenant direct subcontractors to ensure a complete project on schedule.

Communication is key to a successful project and we strive to always have excellent communication with all involved in the project. We do this via regular construction meetings, weekly safety meetings, direct contact by phone calls, emails and onsite field verifications.
Pre-Construction Services
Our Project Managers know that complete customer satisfaction is the key to success. This means efficient communication at all times before, during and after the project as well as proper planning from beginning to end. We believe that communication and planning go hand in hand. Our goal for every project is to finish every project on time, on budget, which will enable our clients to achieve their goals.

Below are some highlights of some of the Pre-construction services that we focus on:

• Review the conceptual design and development documents
• Prepare preliminary construction costs estimate
• Review owners' budget and advise on time and cost saving alternatives
• Develop schedules showing the permit and construction phases to keep client up to date
• Review and assist with all value-engineered design element options
• Work and communicate with the Architect to ensure clients goals are met
Construction Services
Ellsworth Builders, Inc. is proud of maintaining a reputation of giving our clients complete satisfaction throughout the construction process as well as the end result. We have strong relationships with property management companies and many subcontractors allowing us to work together as a team with ease.

Below are some of the responsibilities and areas of Construction Services we include:

• Communication between the client, Architect, property managers or any other key persons involved in the project
• Construction schedules prepared & updated throughout the project
• Administer contracts, subcontracts and subcontract payments
• Supply product submittals
• Quality Control & LEED Implementation
• Smooth communication and workmanship with clients' subcontractors and/or vendors
• Coordinate site and field supervision
• Review & discuss the job schedule at weekly construction meetings
• Conduct weekly safety inspections and safety meeting with on-site crew
• Identify any value engineering opportunities during the project
• Owner requested change orders